The Story Behind the Website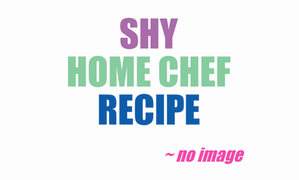 My wife, the Shy Home Chef, is a great cook, and she loves to experiment and create new delicious dishes.  And I can attest to the deliciousness of the food by the pounds I have added since we got married.  With my wife being Filipino, and I being an American, we both grew up with different cuisines.  So now that we are married, we often try different things, ranging from traditional Filipino food she grew up with, to things I am more used to, such as Tex-Mex, Chinese, Italian or American dishes.  And sometimes an interesting fusion of cuisines.
We created this website so that we can share some of the great dishes we have discovered, and share our journey of finding great dishes that we both love.  Except dishes with liver.  She loves it, and I think I will pass.  And mung beans.  But the other stuff is great.
She's adding all the recipes to the site, and doing all the cooking in the kitchen.  I just eat her food, comment on the blog, and make the site look pretty.
So, I hope you enjoy our website, and be sure to comment and share.  Thank you for visiting.
Signed,
The Husband of the Shy Home Chef