Bicol Express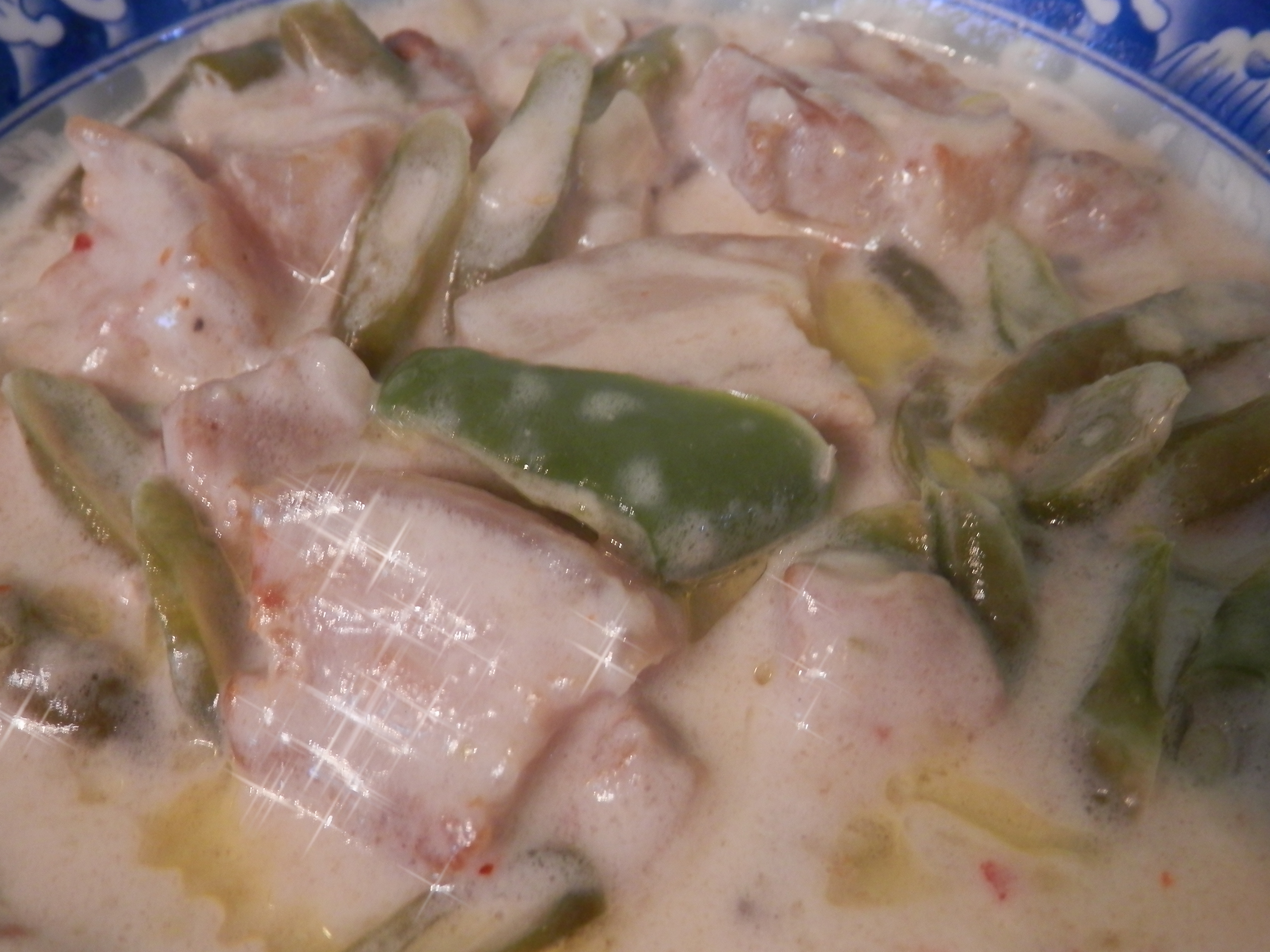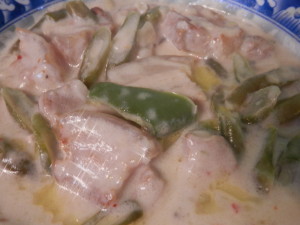 Ingredient
1
pound
pork, cut into strips
3
cup
coconut milk
4
cloves
garlic, minced
1
piece
medium onion, chopped
1
tablespoon
garlic, minced
1
cup
green bean, chopped
1
piece
Siling Mahaba (Finger Peppers) sliced or chop
salt and pepper
Procedure
In pan over medium-high heat sear the pork till it produce oil. 

Add garlic, onion and garlic saute till fragrant.
Add coconut milk and simmer for 15-20 minutes.
Add Finger pepper and green bean simmer for another 10-15 minutes. Add water if needed.
Season with salt and pepper to taste.
Serve hot.