Chicken Sinigang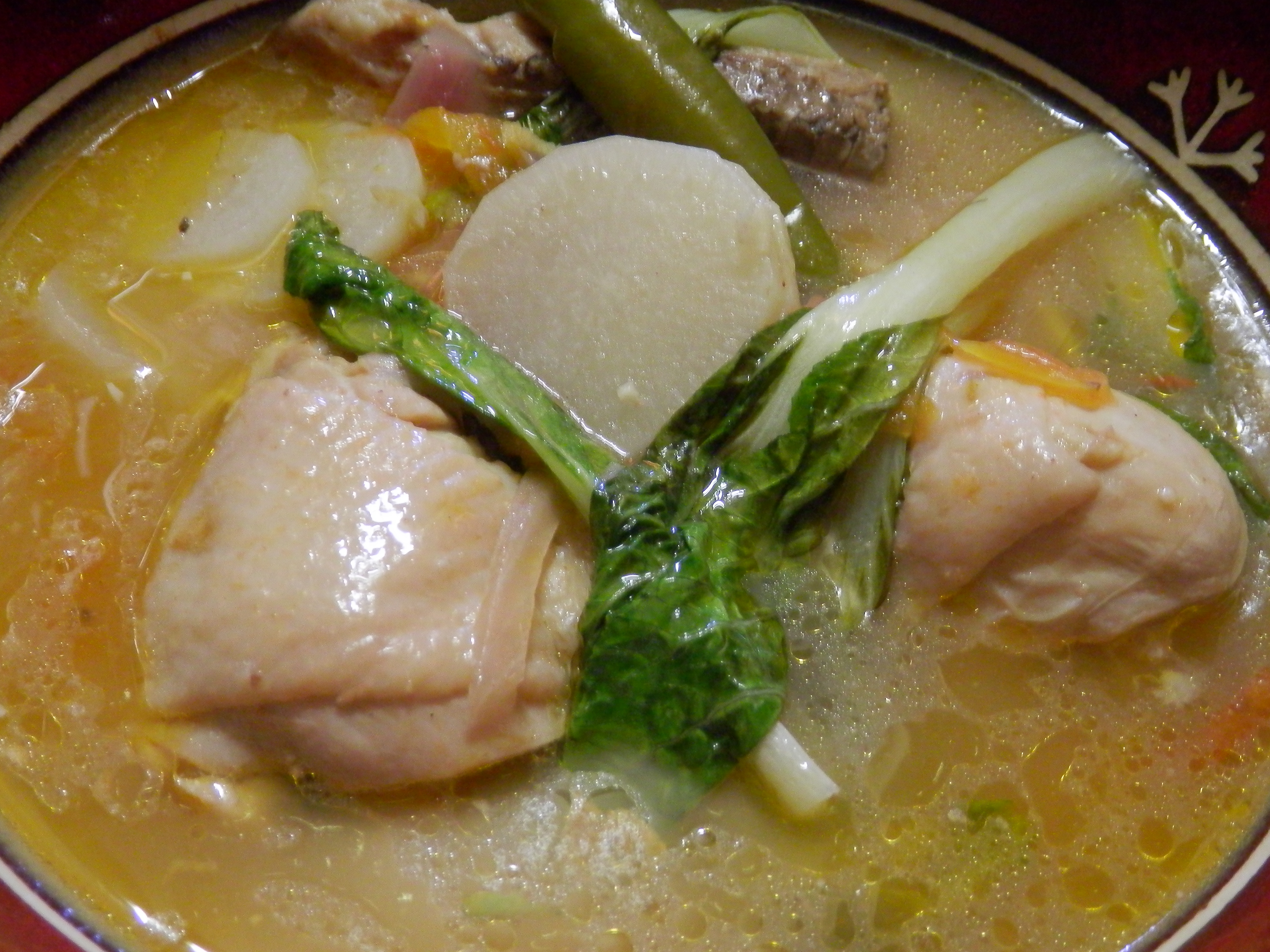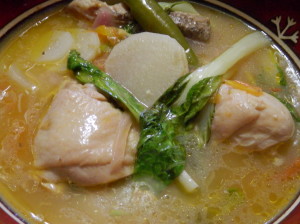 Ingredient
2
pound
chicken, cut in serving pieces
3
tablespoon
oil
3
cloves
garlic chopped
1
medium
onion sliced thinly
2
pcs
tomatoes chopped
1
cup
radish Chopped
 1/2
cup
Tamarind fruit, or 3-4 tablespoon tamarind mix
2
cup
Kangkong leaves (Water Spinach) or Bok choy
2
pcs
Siling Mahaba (Finger Peppers)
1
pc
Eggplant cut diagonally
1
cup
Sitaw cut in 2 in. length (String Beans)
6-8
cup
water
 1/4
cup
Patis (fish sauce)
Procedure
Heat oil in a casserole over medium  heat sauté garlic, onion, garlic and tomato. Press tomato to turn it little saucy
Add chicken sear it till no more pink color, put in fish sauce let it boil for 5 minutes.
Then add water, tamarind mix (or tamarind fruit) and radish let it simmer for another 10 minutes. (if using tamarind fruit boil it till soft, remove from casserole and place in strainer, remove skin and seed, use a cup of water to extract the juice out of tamarind, put the squeezed juice  of tamarind back to the casserole and continue with the rest of procedure.
Add eggplant simmer for 10 minutes then add string beans and finger pepper simmer for 5 mins
Finally add the water spinach and add salt if needed. Let it cook for three more minutes (add salt and pepper if needed) and it's ready.